Are you ready to learn?
Why do homework? How can parents and guardians help their child with their school responsibilities?
Quizzes and Glossaries for Students and Teachers What time is it?
Today is Saturday June 3, 2023 at 14:03. Today is a great day to be alive!

Tribute to Kirk Wipper
From David Spencer's Education Paragon: Helping students develop citizenship, faith, literacy, responsibility and vision


The Friends of Bark Lake: Ontario Camp Leadership Centre, Irondale, Ontario, Canada
---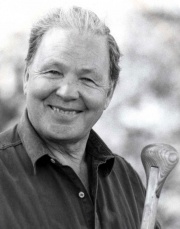 Tributes to Kirk Wipper
If you knew Kirk Wipper, please consider posting your comments on the following web sites.
The guestbook on Kirk Wipper's web site.
This Kirk Wipper Tribute page featured on David Spencer's Education Paragon. Add you comment online or by e-mail.
Facebook Consider posting your comments on the Kirk Wipper Tribute Facebook page.
Twitter Consider sending a tweet.
In an effort to connect with many of his friends and admirers who are using social networking, Kirk Wipper signed up for a Twitter account on February 8, 2011. His last two Twitter tweets follow.
@kirkwipper "You have to do what you can, do your best with what you are. And you have to believe in wilderness. If you do that you can't go wrong."
@kirkwipper "I hope all the campers, staff, and all alumni follow me, so I can see what you are doing. So proud of you all."
Add Your Story About Kirk to this page
You are invited to add or revise your story about Kirk Wipper on David Spencer's Education Paragon here.
Canadian Canoe Museum Tribute
"With great sadness, The Canadian Canoe Museum announces the death of its Founder, Kirk A. W. Wipper, C.M. Celebrating with friends after a trip away from home, Wipper, 87, died Friday, March 18th from a choking incident complicated by Parkinson's disease. "This is surely the end of an era," said museum Executive Director, James Raffan., Kirk will be sorely missed but his legacy lives on in the hearts and minds of the members, volunteers, staff and friends of the museum who join daily stewardship of these 600 canoes and kayaks-this unique portrait of Canada he created-that was his passion for so many years."- James Raffan, Canadian Canoe Museum (March 20, 2011)
Elmhirst's Resort Tribute
What started out to be such a great day ended in sadness as we lost our dear friend Kirk Wipper. Kirk is known to many as the patriarch of the Canadian Canoe Museum in Peterborough. Anyone who visited the Resort on a Friday night would have met Kirk and enjoyed his lovely sense of humour and quick wit. Kirk had a very full life, by all accounts, a wonderful life. We will miss miss him. Our thoughts are with wife Ann, who was his soul mate. - Source: Elmhirst's Resort March 19, 2011
James Raffan's Tribute
"Words for an Old Friend — Remembering Kirk Wipper"
We are saying goodbye this morning to a man who changed the world. If you look at the tributes to Kirk that are pouring in to his website (www.kirkwipper.ca), into the museum website (www.canoemuseum.ca) and to the sites of other organizations to which Kirk was affiliated, you will see how this remarkable Canadian was loved and appreciated by people in many different sectors, but you will also see that he, indeed, changed the world for the better and that he did this one person at a time. (As an aside, it is ironic that in the maelstrom of telephone and email traffic that followed his death, many people called to say they'd noticed the funeral was for friends and family. "I met Kirk once back in 1975, or he was my teacher a long time ago," they would say, "but I considered him a friend. May I come?") Kirk Wipper's legacy is attached to canoes, that is for sure, but his legacy is also connected to people. I count myself among them. I count myself lucky. Read the entire tribute.
James Raffan at the memorial at Keene United Church, March 26, 2011
Kevin Callan's Tribute
"Kirk Wipper, a legend in the canoe world, has passed away"
"Very sad news. I received an email from James Raffan this morning informing me that Kirk Wipper, an absolute legend in the canoe world, has passed away. I'll let James' email below (and the attached video) inform you of his passing and why he was such a special man - but I'd like to add that it was Kirk who was responsible for me writing all those guide books throughout my career, as well as keeping my sense of humour during my speaking events. Years ago he came up to me after I delivered a humorous presentation to a crowd at a canoe festival I once organized in Peterborough, shook my hand with a tight grip, and said "Focus your gift at keeping them going out there; it's the only way were going to save the wilderness we have left out there."
Thank you Kirk. You truly will be missed." - Kevin Callan (March 19, 2011)
"Kirk walked up to me during a canoe show many years ago and said "Make sure to keep them going out in the wilderness...it's the only way we're going to save what we have left." That's when I started writing my paddling guide books." - Kevin Callan via Facebook March 24, 2011
Bob Holtzman's Tribute
"Kirk Wipper is Gone"
"I met Kirk at the Maine Canoe Symposium, and found him to be easy-going and somewhat of a kidder. It took me a while to learn that he was a dedicated humanitarian and a historian, capable of great humility, sensitivity, dedication and kindness. In November, 2009, I visited the CCM with my wife and son, and we had the honor of being shown around the museum (including its spectacular storage areas) by Kirk. With all his accomplishment and esteem, he was extraordinarily open, approachable, and generous, and it's an experience I'll long remember. - Read more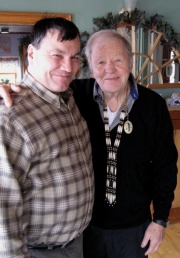 Mike Ormsby's Tribute
"Kirk Wipper 1923 – 2011….My Tribute To Not Only A Legend In Canoeing….But Also A Friend And A Mentor….And A Great Canadian"
by Mike Ormsby See more quotes, photos and videos about Kirk on his blog "Reflections On The Outdoors Naturally"
"A poem I found online to Kirk's memory:
Requiem for a Paddler
So many times we sat in the woodsmoke of morning as the sun searched out our camp.
We felt the touch of a Creator whose name we did not know.
Someone conceived these places, and dreamed the perfect shape of a canoe.
So many times we would talk without speaking, move with a knowing.
Someone created us, not each of us, but the two of us - the something that makes us as one.
You are packed and leaving on a solo run. I will follow in time with hope that the current carries me where you have gone and we will once again sit in the rising mist
together.
I pray there is a God. - Peter G. Gilchrist
I was a Phys. Ed. student of Kirk's at U of T in the 70s.... and I worked for him at Kandalore....even got involved with Kanawa with his "encouragement" (Kirk was very good at getting one involved). Kirk will be missed by so many....not jus...t in the paddling world. He encouraged many of us to do 'great' things....no matter how small they might seem (or actually be). My thoughts go out to Kirk's family....especially his wife Ann.
Kirk was a mentor and inspiration to so many of us involved in canoeing and the outdoors. I know Kirk was very important in my life….I have learned so much from him….he became more than just my Prof….he became my friend and mentor….from Kirk I learned to have a "quest for zest"….even to come up with terrible puns LOL LOL (or "Wipperisms")....mostly Kirk showed me that you could do anything if you wanted it bad enough….he taught me to follow my dreams. To me he is among the "royalty" of canoeing and the outdoors in Canada….alongside such names as Bill Mason, Omer Stringer, Pierre Trudeau and Walter Walker. Thanks Kirk for all you taught me.

For many of us, the sudden death of Kirk Wipper marks the end of an era….but knowing Kirk, I think he would want us to celebrate paddling, especially canoes and canoeing….share in the friendships and companions that canoe trips, or even just getting out for a paddle, can form. And to share in the experiences that paddling can bring. A beginning to an adventure….that can last a lifetime and more. To that end, I have decided to dedicate the demos I'm involved in at the Spring Cottage Life Show to Kirk's memory.
The canoe carried aboriginal people for thousands of years, followed then by the explorers and the missionaries and the engineers and the surveyors….until in modern times it gives us the gift of freedom. The canoe is a vehicle that carries you into pretty exciting places, not only into whitewater but into the byways and off-beaten places….You are removed entirely from the mundane aspects of ordinary life. You're witnessing first hand beauty and peace and freedom – especially freedom….Flirtation with the wilderness is contact with truth, because the truth is in nature….I like to identify myself with something that is stable and enduring. Although [nature] is in a state of flux, it is enduring. It is where reality is. I appreciate the canoe for its gifts in that direction. - Kirk Wipper, from CBC Radio's Ideas program The Perfect Machine: The Canoe.
A better understanding of one's past can only lead to better understanding of one's present and one's future. (Quote from slide at Kirk Wipper's presentation in Gravenhurst in October 2010….shown on video of this talk by Brian Hayden, from his Docanoementary.)
You have to do what you can, do your best with what you are. And you have to believe in wilderness. If you do that you can't go wrong. – Kirk Albert Walter Wipper b Grahamdale, Manitoba, December 6th, 1923 d Peterborough, Ontario, March 18, 2011
Once again, Kirk thanks for all you shared." - Mike Ormsby March 23, 2011
"Reflections On The Outdoors Naturally"
James Raffan's Tribute
"Kirk Wipper was honoured by the Ontario Camping Association" "I regret to inform you that Kirk died suddenly last evening. He was with Ann and friends at Elmhirst's Resort and, apparently, choked on a piece of meat and they were unable to clear his airway. His neighbour Don White called from the Peterborough Hospital at about 11:40 p.m. to relay the sad news. Ann's son Mike was with them, as are the friends and neighbours so she is not alone. I know you will join me in conveying heartfelt condolences to Ann and the rest of Kirk's family.
One of Kirk's favourite poets was 19th Century English writer William Arthur Dunkerley, who, under the pen name John Oxenham, wrote, "For death begins with life's first breath, and life begins at the touch of death." So ends and era. And so begins another, hard as that is to fathom at this moment.
As you may know, Kirk was honoured in the fall of 2010 with the Ron Johnston Lifetime Achievement Award by his peers and colleagues in the Ontario Camping Association. In conjunction with this honour, the OCA made a short film to mark the occasion. If you'd like to have a look, here is the link to Ann's MobileMe page.
Near the end of this retrospective on his life, Kirk—prophetically, as it turns out—recites a poem called "The Way" by John Oxenham. There will be much more to be said and done to mark the passing of this life that has brought us all together, this life that has done so much for Canada ... but until we all get organized and back on our feet I leave you with these words spoken by Kirk himself just a couple of months ago and send them along with stunned disbelief, I'm sure you share, that the time has come to say goodbye to our old friend.
"To every man there openeth A Way and Ways and A Way And the High Soul climbs the High Way And the Low Soul gropes the Low And in between on the misty flats The rest drift to and fro; But to every man there openeth A Way and Ways and The Way (this is Kirk's personal variant on the poet's original line) And every man decideth The way his soul shall go"
This past evening, sadly, a High Soul has paddled on.
Details about arrangements will follow." - Jim Raffan (March 19, 2011)
Fiona Westner-Ramsay's Tribute
"Please know that your page dedicated to Kirk Wipper and his life is a beautiful thing. I am ower of Badger Paddles. For those who dig the water and had the honour of knowing and working for Kirk Wipper in the past, I have written a short piece about my association with Kirk and how he impacted my life. I was hoping to share it with your readers via your page. Here is the link: http://badger-canoe-paddles.blogspot.com/2011/03/kirk-wipper-man-and-canoe.html - Fiona Westner-Ramsay, March 26, 2011
University of Toronto Tribute
Kirk Wipper leaves legacy of love for physical activity and the outdoors
"The Faculty lost a long-time friend, physical educator and outdoorsman on March 18, 2011, when Kirk Wipper (BPHE 4T8, BSW 5T0, BA 5T3, M.Ed. 5T9, Wrestling) passed away at the age of 87. He leaves behind his wife, Ann, and children Doug, David and Johanna. Kirk made a major contribution as a student-athlete, coach, teacher, mentor and lover of physical activity of all kinds.
As captain of the wrestling team, Kirk was undefeated in individual competition and helped the Blues win three league championships. He later served as coach for six seasons, and in 1991 was inducted into the U of T Sports Hall of Fame for his successes on the mat.
Kirk joined the School of Physical and Health Education in 1950, where he was professor until his retirement in 1987. An outstanding leader in outdoor education, Kirk developed and led the outdoor projects portion of the BPHE curriculum for many years. He was owner of Camp Kandalore, the original site for ODP camp. Kirk also served as a supervisor for rugby and track and field, coach of the Blues cross country team, and chair of the Athletics Council from 1983 to 1987. He received the Loudon Award (1987) and the Arbor Award (2002) for service to the University.
Recognized as a pioneer in the development of outdoor education in Canada, Kirk founded the Kanawa International Museum of Canoes, Kayaks and Rowing Craft in 1965, creating the world's largest collection of watercraft. Among his other many awards over the years, Kirk received the Order of Canada in 2002 for his life's work. The Kirk A. Wipper Award was established at U of T in 1990 to honour outstanding students who demonstrate leadership, a willingness to help others and enthusiastic involvement in the outdoor projects.
Best known for his passion for the natural environment, Kirk fostered a love of physical activity in everyone he met – colleagues, friends and students like.
For more information about the Kirk A. Wipper Award and how to donate, please contact Masha Sidorova."
Source: Faculty of Physical Education and Health, University of Toronto Tuesday, March 22nd, 2011 at 12:10 pm
Lynda Wellman's Tribute
"Kirk gave me my first summer job working as kitchen help at Kandalore the year I turned 16. He was a wonderful boss, fair and yet demanding of your best effort no matter what the job. I have never forgotten his kindness to me for the two summers I worked at the camp. RIP, Kirk. You had a positive influence on so very many." Lynda Wellman via Facebook march 23, 2011
Alec Wright's Tribute
"Like many at the intersection of Education, Outdoors, Leadership and Fitness, I knew and highly respected Kirk Wipper. Unlike many, my memories of Kirk go back to my early childhood. My Dad, Gord Wright, founder of Bark Lake Leadership Centre in the late 40s, counted Kirk amongst his best friends. We were forever witness to these two ex-wrestlers laughing, teasing and energetically inventing some new scheme to help youth develop leadership using Phys. Ed and the great Canadian outdoors. Kirk always had a tale, and it always had a lesson. There were few raconteurs better. But he always told these with a gentle humility, in spite of his legion of awards.
At Bark Lake, he and Dad taught me canoeing, and I love the sport to this day. The sight of these two men, both powerful still in their late 80s, is a model of fitness to us all. The canoe legacy of Kirk had me, on a break during business in Seattle, spy a Canoe Rental sign from my hired car: I pulled over, asked my lawyer colleague if we had an hour, and we paddled a Peterborough canoe on Lake Washington past the shore of Bill Gates home! Years later, when Kirk drove all the way cross country to attend my Dad's memorial service in Alliston, Kirk honoured his chum, Gord, by a touching and warm personal speech, and then announced to all that his drive from Peterborough had taken several hours, as he didn't see so well anymore. We were in stitches, exactly what was needed when grieving.
Then this gracious man, splendid in his honorary Metis sash, agreed to accompany some of us to Jack Solomon's home for dinner. Kirk was at his finest, as all kept encouraging him to tell more. Quite late, he assented to staying over and we feasted anew on his humour and knowledge next day.
We all have wonderful stories of this great Canadian who was the very essence of the perfect coach. At great personal cost he went round the world gathering the story of mankind's union with his environment, taking wood, bark and skin to explore, feed, conquer and defend.
I, like so many, parted with my genuine kayak, a gorgeous 2 foot miniature of skin and ivory, very old, by donating it so others could appreciate it. God Bless Kirk and his family. The man is gone, the legacy is eternal, to be lived each dip of the blade wherever one of us is silently stroking through God's Paradise. May many understand Kirk Wipper's message: "We gain more by living in union with our environment than trying to subdue it." - Alec Wright March 23, 2011