Are you ready to learn?
Why do homework? How can parents and guardians help their child with their school responsibilities?
Quizzes and Glossaries for Students and Teachers What time is it?
Today is Tuesday May 30, 2023 at 10:17. Today is a great day to be alive!

Six String Nation
From David Spencer's Education Paragon: Helping students develop citizenship, faith, literacy, responsibility and vision
David Spencer's Education Paragon is a free educational resource portal helping David Spencer's secondary school students, their parents and teaching colleagues with understanding, designing, applying and delivering assessment, curriculum, educational resources, evaluation and literacy skills accurately and effectively. This wiki features educational resources for Indigenous Aboriginal education, field trips for educators, law and justice education, music education and outdoor, environmental and experiential education. Since our web site launch on September 27, 2006, online site statistics and web rankings indicate there are currently 1,888 pages and 20,185,651 page views using 7.85 Gig of bandwidth per month. Pages are written, edited, published and hosted by Brampton, Ontario, Canada based educator David Spencer. On social media, you may find David as @DavidSpencerEdu on Twitter, as DavidSpencerdotca on Linkedin.com and DavidSpencer on Prezi. Please send your accolades, feedback and resource suggestions to David Spencer. Share on social media with the hashtag #EducationParagon. Thank you for visiting. You may contact David Spencer here.
The following resources are helpful to parents and teachers:

---
< Home

| Categories | Courses | Educators | Glossary | Images | Literacy | New | Parents | Popular | Search | Students
---
---
Six String Nation
Six String Nation is a story about Canada told through the strings of one very special guitar - a guitar made from wood, bone, steel, shell and stone representing every province and territory of Canada.
Six String Nation is: • a Music Documentary Television Series • a Live Concert Music Television Special • a Series of Radio Features • a CD • a Groundbreaking Rich Media Website • an Educational Project • a Heritage Project and much, much more.

The richness of our musical heritage tells the story of who we are as a nation. In Six String Nation, the storyteller is a specially handcrafted guitar given voice by fifteen songs commissioned from artists across the nation. And like any good song, these voices collectively inspire us all to sing along.
With Six String Nation we will bring together: • materials from across Canada into a single guitar • Canadian musical talent through one instrument • Canada's diverse cultures through a common project • established stars of Canadian music with emerging ones • regional identities into a national focus • traditional media and new media • culture, technology, entertainment and education

Read the story. Buy the book "Six String Nation"
TORONTO (CP) - Jowi Taylor spent more than a decade assembling a collection of quintessentially Canadian artifacts that define us as a nation:
Pierre Trudeau's canoe paddle. The ship deck of the Bluenose II. Paul Henderson's hockey stick. The Golden Spruce.
And when he finally found them, Taylor had the treasured icons torn apart, chopped up and mashed together until they bore no resemblance to their original forms.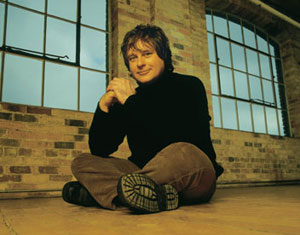 The result was the Six String Nation Guitar - a uniquely Canadian instrument made up of symbols and stories from sea to sea.
The honey-coloured acoustic with the stylized Maple Leaf makes its debut performance in Ottawa on Saturday in the hands of Ontario singer-songwriter Stephen Fearing.
Taylor, host of the CBC radio program Global Village, and luthier George Rizsanyi spent 11 years in their quest to secure materials and build the ultimate Canadian guitar.
"In Canada we tend to think that we only have room for a certain number of stories," says Taylor, who funded the project with his own bank account before finding private donors in March.
"There are a few that get told over and over and over again, in the same way that we tend to see the same Anne Murray specials over and over and over again.... I think Canada is so much richer than that, there are so many more stories, there are so many more communities. Each of them is part of the country, they're woven deeply into the fabric. Even if they are not big stories that doesn't mean that the rest of the country doesn't depend on those stories for their texture."
Rizsanyi built the guitar in his workshop near Pinehurst, N.S.
There's not one part of the instrument - inside or out - that doesn't reveal a piece of Canada's history.
Most of the front piece is cut from the Golden Spruce - a majestic 300-year-old tree revered by the Haida-Gwaii of British Columbia and cut down by a madman in 1997.
The guitar's neck is a laminate of several pieces including the Bluenose, a bagel shibba (used to move bagels in and out of brick ovens) from Montreal, and oak from the St. Boniface Museum in Manitoba, the building in which Louis Riel went to school.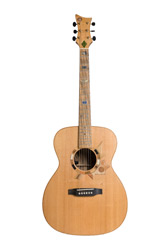 The pick guard - a Maple Leaf in three parts - is stained with red ochre from Newfoundland and includes part of the homes of basketball inventor John Naismith and John Ware, a respected black cowboy who died just days after Alberta became a province of Canada in 1905.
The leaf stem is made up of one of Henderson's hockey sticks, a Wayne Gretzky hockey stick and a seat from the Montreal Forum.
Unseen inside is a piece of wood from Fan Tan Alley, Canada's first Chinatown in Victoria; Nancy Greene's childhood skis, and one of Trudeau's canoe paddles.
"The actual physical guitar is maybe even less important than what it's made of and what it represents," says Fearing, who will play his song The Longest Road before passing the guitar to Colin Linden, Tom Wilson and other musicians during the Canada Day performance.
Who is Jowi Taylor ?
Jowi Taylor is a Toronto writer and broadcaster with over 20 years of experience in radio and a decade in live event production. His radio escapades include a long and varied tenure at listener-supported CKLN FM, a stint at the ultra-commercial WNSP 107 in Bangkok Thailand and finally at Canada's national broadcaster, the CBC, where his programme Global Village is currently entering its 6th year. Jowi is also the host and co-producer of an innovative 8-part radio series for CBC called The Wire - a series about the relationship between electricity and music.
Born in Kampala, Uganda, Jowi saw large parts of Africa and Europe from the back of a 1962 VW Beetle before he could talk. Once he did learn to talk he started talking a lot about travel and music.
After a decade at CKLN community radio in Toronto, Jowi spent a year living in Thailand, where he hosted a daily programme at WNSP 107 in Bangkok, as well as establishing that city's first weekly worldwide music show.
He knows the composing side of music as well, having written music for film and television with collaborator Gord Nicholson as Catastrophe Theory. In 1994, the duo was commissioned to compose original music for the Canada Day fireworks display at Harbourfront Centre in Toronto.
Jowi also spent 10 years working as a festival co-ordinator, as well as writing freelance articles on music and popular culture.
Want to know more? Visit the Global Village website: http://www.cbc.ca/globalvillage/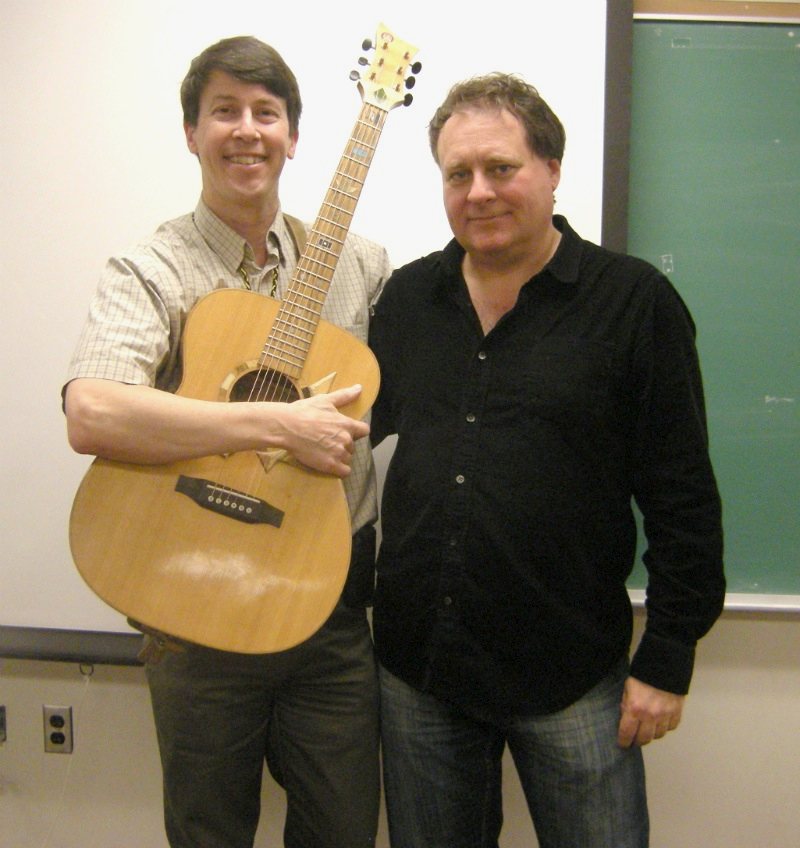 View photos of teachers with the Voyageur Guitar.