Are you ready to learn?
Why do homework? How can parents and guardians help?
What time is it? When are my units and coursework due?
Today is Saturday June 19, 2021 at 06:40. Today is a great day to be alive!

Online Petition
From David Spencer's Education Paragon: Helping students develop citizenship, faith, literacy, responsibility and vision
David Spencer's Education Paragon is a free educational resource portal helping David Spencer's secondary school students, their parents and teaching colleagues with understanding, designing, applying and delivering assessment, curriculum, educational resources, evaluation and literacy skills accurately and effectively. This wiki features educational resources for Indigenous Aboriginal education, field trips for educators, law and justice education, music education and outdoor, environmental and experiential education. Since our web site launch on September 27, 2006, online site statistics and web rankings indicate there are currently 1,883 pages and 19,171,729 page views using 7.85 Gig of bandwidth per month. Pages are written, edited, published and hosted by Brampton, Ontario, Canada based educator David Spencer. On social media, you may find David as @DavidSpencerEdu on Twitter, as DavidSpencerdotca on Linkedin.com and DavidSpencer on Prezi. Please send your accolades, feedback and resource suggestions to David Spencer. Share on social media with the hashtag #EducationParagon. Thank you for visiting. You may contact David Spencer here.
---
< Home

| Categories | Courses | Educators | Glossary | Images | Literacy | New | Parents | Popular | Search | Students
---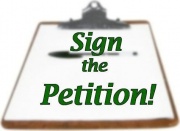 Online Petition
Online Petition Services
The rank is calculated using a combination of average daily visitors and pageviews over the past 3 months. The site with the highest combination of visitors and pageviews is ranked #1 and has the lowest rank number. . Web traffic rankings were accurate as of July 21, 2011.
CitizenSpeak.org CitizenSpeak is a free email advocacy service that enables grassroots organizations and individual activists to send e-mail messages directly to the change maker and track participation. Alexa Traffic rank: 122,728 and Compete.com rank: 397,276
GoPetition.com is a non-partisan site and has no political affiliations. Our aim is to provide access to quality software and tailored petition hosting services. Our customer service goal is to maintain same-day service standards. All petitions at GoPetition are instantly available when uploaded. Provides social networking sharing through Facebook, Twitter and Google+1. Cons:Has banner ads on top, right side and bottom of your petition. Alexa Traffic rank: 23,874 and Compete.com rank: 25,170
PetitionOnlineCanada.com believes "that the impetus to change the world can come from us,that each and every one of us can and must make our ideas known and share them with others." Allows you to add photos and video. Includes a link to the profile of each person who signs your petition. Also shows referral web links. Posts banner ads below your petition. PetitionOnlineCanada.com is a member of a worldwide network including USA and UK. Alexa Traffic rank: 828,333 and Compete.com rank: 497,542
PetitionSpot.com Includes integration with Facebook.com, an RSS feed and shows the user profile icon, link and comment for each person who signs the petition. Does not allow the user to post a comment. User must agree to receive e-mail from Petition Spot relating to the petitions created. Alexa Traffic rank: 92,191 and Compete.com rank: 36,661
SignOn.org SignOn is a service provided by MoveOn.org Civic Action to allow anyone to set up their own online petition, share it with friends, and stay in touch with the signers of their petition using email. Includes the name and city location of those who sign the petition. Does not allow an image to be uploaded. Alexa Traffic rank: 177,767 and Compete.com rank: 11,499
ThePetitionSite.com is a service of Care2. Care2 mission is to "Make it easy for everyone to live a healthy, green lifestyle and impact the causes they care about most." Lists the date, time and rank of each person who signs your petition. Alexa Traffic rank: 10,420 and Compete.com rank: 3,885
Twitition.com allows Twitter users to start petitions or 'Twititions' for something which they are passionate about. Pros: Provides Twitter user photos and links to accounts of those who sign your petition. Allows social networking connections with Delicious, Facebook, Redit, StumbleUpon and Twitter Cons: The petition creator cannot add any HTML tags to modify text spacing or formatting.
Online Pledges and Challenges
Online pledge and challenge services.
PledgeBank.com is a site to help people get things done, especially things that require several people. We think that the world needs such a service: lots of good things don't happen because there aren't enough organised people to do them. PledgeBank allows users to set up pledges and then encourages other people to sign up to them. A pledge is a statement of the form 'I will do something, if a certain number of people will help me do it'. The creator of the pledge then publicises their pledge and encourages people to sign up. Two outcomes are possible – either the pledge fails to get enough subscribers before it expires (in which case, we contact everyone and tell them 'better luck next time'), or, the better possibility, the pledge attracts enough people that they are all sent a message saying 'Well done—now get going!' PledgeBank.comis a free service of MySociety.org in the United Kingdom.
Not Recommended
The following online petition services are not recommended because of one or more of the following: poor functionality, too many advertising banners, privacy concerns. Use these sites with care — make sure that you are able to export data about your supporters from the Web site, check if you will be charged for this export, and ensure that the site does not retain the right to email (in other words, spam) those who sign your petition.