Are you ready to learn?
Why do homework? How can parents and guardians help their child with their school responsibilities?
Quizzes and Glossaries for Students and Teachers What time is it?
Today is Wednesday June 7, 2023 at 18:33. Today is a great day to be alive!

Jeff Healey
From David Spencer's Education Paragon: Helping students develop citizenship, faith, literacy, responsibility and vision
David Spencer's Education Paragon is a free educational resource portal helping David Spencer's secondary school students, their parents and teaching colleagues with understanding, designing, applying and delivering assessment, curriculum, educational resources, evaluation and literacy skills accurately and effectively. This wiki features educational resources for Indigenous Aboriginal education, field trips for educators, law and justice education, music education and outdoor, environmental and experiential education. Since our web site launch on September 27, 2006, online site statistics and web rankings indicate there are currently 1,888 pages and 20,185,651 page views using 7.85 Gig of bandwidth per month. Pages are written, edited, published and hosted by Brampton, Ontario, Canada based educator David Spencer. On social media, you may find David as @DavidSpencerEdu on Twitter, as DavidSpencerdotca on Linkedin.com and DavidSpencer on Prezi. Please send your accolades, feedback and resource suggestions to David Spencer. Share on social media with the hashtag #EducationParagon. Thank you for visiting. You may contact David Spencer here.
The following resources are helpful to parents and teachers:

---
< Home

| Categories | Courses | Educators | Glossary | Images | Literacy | New | Parents | Popular | Search | Students
---
Jeff Healey
Jeff Healey was a blind jazz, and blues-rock vocalist and guitarist who attained musical and personal popularity in the 1980s and 1990s. He uniquely played his guitar flat on his lap. At the age of 3 Jeff started to play the guitar.
He was nominated for several Grammy Awards and won the Entertainer of the Year Juno Award in 1990.
On Saturday, March 8, 2008 the RAVE HD satellite/cable channel saluted the music and talent of guitarist Jeff Healey with an encore presentation of his final televised concert, Beautiful Noise: Jeff Healey and the Jazz Wizards. The one-hour special, which aired in the United States at 8 p.m. ET (7 p.m. CT and 5 p.m. PT), featured Healey and his eight-piece band bringing the exhuberant sounds of pre-war jazz into the 21st century.
"Though known to many fans primarily as a guitarist, Healey also taught himself the trumpet with a focus on the traditional jazz styles of the 1920s and '30s, as reflected in his recent releases Among Friends (2002) and Adventures in Jazzland (2007). Beautiful Noise presents Healey on lead vocals, guitar and trumpet." Source: "Guitarist Jeff Healey's Last Televised Concert Re-Airs". <http://www.modernguitars.com/archives/004227.html>.
"Visually, Jeff was an intriguing player to watch, because he played guitar -- by any conventional standard -- all wrong, with it flat across his lap," his publicist Richard Flohil told broadcaster CTV. "But he was a remarkable, a virtuoso player."
The Jeff Healey Band's 1988 Grammy-nominated album "See the Light," which included the hit "Angel Eyes," sold more than one million copies in the United States.
He played with blues legends B.B. King and Stevie Ray Vaughn, and recorded with George Harrison, Mark Knopfler, and the late Jimmy Rogers.
Healey was an avid record collector and amassed a collection of well over 30,000 78 rpm records. He had, from time to time, hosted a CBC Radio program entitled My Kind of Jazz, in which he played records from his vast vintage jazz collection. He hosted a program with a similar name on Toronto jazz station CJRT-FM, also known as JAZZ.FM91.
At the time of his death, he was about to release his first rock-blues album in eight years, "Mess of Blues." The CD will be released in March and April in North America and Europe, respectively.
A tour of Germany and Britain, as well as an appearance on the BBC's Jools Holland Show have been cancelled.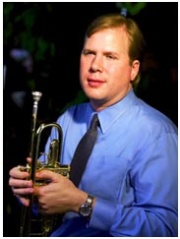 Jeff Healey's Health
Jeff Healey was adopted as an infant; his adoptive father was a firefighter. Robbed of his sight as a baby due to a rare form of cancer called retinoblastoma, his eyes had to be surgically removed. He was given artificial replacements.
In 2007, Healey had surgery to remove the cancer from his legs, and later from both lungs. He also underwent radiation treatment and chemotherapy.
On March 2, 2008, Healey died of cancer at the age of 41 at St. Joseph's Health Centre in his home town of Toronto.
A tribute concert was held on May 3, 2008 to benefit Daisy's Eye Cancer Fund, which, according to Christie Healey, had helped make major strides in research and future advances for people born with the same genetically inherited retinoblastoma which had plagued her husband
Tributes to Jeff Healey's
View comments, condolences and memories about Jeff Healey.
References