Are you ready to learn?
Why do homework? How can parents and guardians help?
What time is it? When are my units and coursework due?
Today is Monday May 17, 2021 at 02:53. Today is a great day to be alive!

Inuit Celebrations
From David Spencer's Education Paragon: Helping students develop citizenship, faith, literacy, responsibility and vision


Aboriginal Education and Native Studies Resources from David Spencer's Education Paragon

<--- Back to Aboriginal Education & Native Studies Resources
Inuit Celebrations
Innu Nikamu history An annual festival of traditional and contemporary Amerindian music, featuring hunters and musicians from Quebec.
Le festival Innu Nikamu main web site
Quviasukvik. The celebration of an Inuit winter feast in the central Arctic The Inuit winter feasts were celebrated in the fall or the early winter.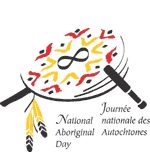 National Aboriginal Day