Are you ready to learn?
Why do homework? How can parents and guardians help their child with their school responsibilities?
Quizzes and Glossaries for Students and Teachers What time is it?
Today is Saturday June 3, 2023 at 13:53. Today is a great day to be alive!

Harmonica
From David Spencer's Education Paragon: Helping students develop citizenship, faith, literacy, responsibility and vision
David Spencer's Education Paragon is a free educational resource portal helping David Spencer's secondary school students, their parents and teaching colleagues with understanding, designing, applying and delivering assessment, curriculum, educational resources, evaluation and literacy skills accurately and effectively. This wiki features educational resources for Indigenous Aboriginal education, field trips for educators, law and justice education, music education and outdoor, environmental and experiential education. Since our web site launch on September 27, 2006, online site statistics and web rankings indicate there are currently 1,888 pages and 20,185,651 page views using 7.85 Gig of bandwidth per month. Pages are written, edited, published and hosted by Brampton, Ontario, Canada based educator David Spencer. On social media, you may find David as @DavidSpencerEdu on Twitter, as DavidSpencerdotca on Linkedin.com and DavidSpencer on Prezi. Please send your accolades, feedback and resource suggestions to David Spencer. Share on social media with the hashtag #EducationParagon. Thank you for visiting. You may contact David Spencer here.
The following resources are helpful to parents and teachers:

---
< Home

| Categories | Courses | Educators | Glossary | Images | Literacy | New | Parents | Popular | Search | Students
---
Harmonica
"The harmonica, also called harp, French harp, blues harp, and mouth organ,[1] is a free reed wind instrument used primarily in blues and American folk music, jazz, country, and rock and roll. It is played by blowing air into it or drawing air out by placing lips over individual holes (reed chambers) or multiple holes. The pressure caused by blowing or drawing air into the reed chambers causes a reed or multiple reeds to vibrate creating sound. Each chamber has multiple, variable-tuned brass or bronze reeds, which are secured at one end only, leaving the other free to vibrate." Source: Wikipedia.org
"Musicians who are primarily known as singers or performers on another instrument who also have recorded and performed harmonica solos include Bob Dylan, Bruce Springsteen, Donovan, Taj Mahal, Mick Jagger and Brian Jones of The Rolling Stones, Huey Lewis of Huey Lewis and the News, John Mayall, Peter Green (musician) of Fleetwood Mac, Roger Daltrey of The Who, Steven Tyler of Aerosmith, Robert Plant of Led Zeppelin, Bono of U2, Rick Davies of Supertramp, and Richard "Magic Dick" Salwitz of The J. Geils Band. Billy Joel famously plays the harmonica, in addition to his piano, on his signature song, "Piano Man". includes the harmonica throughout the piece. John Lennon played harmonica on early hits as "Love Me Do", "Please Please Me", "I'll Get You" and "I Should Have Known Better", in the later songs such as "Rocky Raccoon" and in his solo career on songs such as "Oh Yoko!"." Source: Wikipedia.org
Harmonica History and Preservation
Chromatic Harmonica
The chromatic harmonica uses a button-activated sliding bar to redirect air from the hole in the mouthpiece to the selected reed-plate.

Hohner Koch Chromatic Richter-tuned harmonica
The Richter-tuned 12-hole, 14-hole, and 16-hole models allow the musician to play in any key desired with only one harmonica. This harp can be used for any style, including Celtic, classical, jazz, or blues (commonly in third position).
Diatonic Harmonica
A diatonic harmonica is designed for playing in only one key

Hohner Marine Band diatonic harmonica
Harmonica Brands
Harmonica Holders

Hohner HH-154
How to Play the Harmonica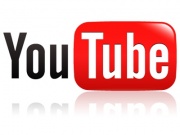 Web Sites About the Harmonica