Are you ready to learn?
Why do homework? How can parents and guardians help their child with their school responsibilities?
Quizzes and Glossaries for Students and Teachers What time is it?
Today is Saturday June 3, 2023 at 13:53. Today is a great day to be alive!

Forensic Identification Tour
From David Spencer's Education Paragon: Helping students develop citizenship, faith, literacy, responsibility and vision
David Spencer's Education Paragon is a free educational resource portal helping David Spencer's secondary school students, their parents and teaching colleagues with understanding, designing, applying and delivering assessment, curriculum, educational resources, evaluation and literacy skills accurately and effectively. This wiki features educational resources for Indigenous Aboriginal education, field trips for educators, law and justice education, music education and outdoor, environmental and experiential education. Since our web site launch on September 27, 2006, online site statistics and web rankings indicate there are currently 1,888 pages and 20,185,651 page views using 7.85 Gig of bandwidth per month. Pages are written, edited, published and hosted by Brampton, Ontario, Canada based educator David Spencer. On social media, you may find David as @DavidSpencerEdu on Twitter, as DavidSpencerdotca on Linkedin.com and DavidSpencer on Prezi. Please send your accolades, feedback and resource suggestions to David Spencer. Share on social media with the hashtag #EducationParagon. Thank you for visiting. You may contact David Spencer here.
The following resources are helpful to parents and teachers:

---
< Home

| Categories | Courses | Educators | Glossary | Images | Literacy | New | Parents | Popular | Search | Students
---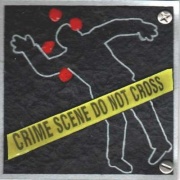 Forensic Identification Tour
Educators David Spencer and Robin Kapoor organized our a tour of the Forensic Identification Division of Toronto Police Services for Wednesday May 9, 2012. They met at 3:25 p.m. at Tim Hortons, 497 Main Street South, Brampton, ON L6Y1N6 located in front of Canadian Tire at Shoppers World< Brampton. View the map.
The following educators are registered for tour of the Forensic Identification Division of Toronto Police Services. Learn more about Forensic Identification.
Man Cao, Peel Alternative School North
Sylvie Carr, Mississauga West Field Office
Richard Chander, Edenwood Middle School
Lisa Cybulski, Mayfield Secondary School
Zamina Daniel, Harold M. Brathwaite Secondary School
Andrea Gruscyk, Bramalea Secondary School
Shweta Gupta, Thorndale Public School
Sandra Halfyard, Mississauga West Field Office
Amanda Hardy, Earnscliffe Senior Public School
Robin Kapoor, Peel Alternative School North
Laura Kirby-McIntosh, Cawthra Park Secondary School
Tracy Letts, Gordon Graydon Memorial Secondary School
Melissa Ma, Hazel Mccallion Senior Public School
Arlene Martin, Mississauga Secondary School
Andrew Monic, Bristol Road Middle School
David Spencer, Peel Alternative School North
Ashley Taylor Earnscliffe Senior Public School
Dao Tran, Louise Arbour Secondary School
Jacklyn Truscello, Heart Lake Secondary School
Tine Walma Mississauga Secondary School
Questions to Ask During the Forensic Identification Tour
What is the most frustrating thing for you about shows like CSI? (Questions like this, perhaps?) What's great about them?
With all the new developments in forensic identification technology, what is a totally old school method that still works great?
What is one technological development that has had the greatest impact on the work you do? How? Explain.
How do you tell the sex of a body when it is burnt beyond recognition?
Can you use DNA or other testing to determine between identical twins (I have identical twin boys)?
How do you determine the murder weapon if everything is covered in blood?
How do you find suspects?
What type of safety equipment do you use at a crime scene? (relate to WHMIS)
What is the education route/ courses necessary to train to work here? What types of careers are there? What are the job titles?
Scenario: Given severalunknown and visually indistinguishable white powders, how you use physical and chemical properties (and physical and chemical changes) to distinguish between them. What equipment would you use?