Are you ready to learn?
Why do homework? How can parents and guardians help their child with their school responsibilities?
Quizzes and Glossaries for Students and Teachers What time is it?
Today is Saturday June 3, 2023 at 12:20. Today is a great day to be alive!

First Nations University of Canada
From David Spencer's Education Paragon: Helping students develop citizenship, faith, literacy, responsibility and vision
David Spencer's Education Paragon is a free educational resource portal helping David Spencer's secondary school students, their parents and teaching colleagues with understanding, designing, applying and delivering assessment, curriculum, educational resources, evaluation and literacy skills accurately and effectively. This wiki features educational resources for Indigenous Aboriginal education, field trips for educators, law and justice education, music education and outdoor, environmental and experiential education. Since our web site launch on September 27, 2006, online site statistics and web rankings indicate there are currently 1,888 pages and 20,185,651 page views using 7.85 Gig of bandwidth per month. Pages are written, edited, published and hosted by Brampton, Ontario, Canada based educator David Spencer. On social media, you may find David as @DavidSpencerEdu on Twitter, as DavidSpencerdotca on Linkedin.com and DavidSpencer on Prezi. Please send your accolades, feedback and resource suggestions to David Spencer. Share on social media with the hashtag #EducationParagon. Thank you for visiting. You may contact David Spencer here.
The following resources are helpful to parents and teachers:

---
< Home

| Categories | Courses | Educators | Glossary | Images | Literacy | New | Parents | Popular | Search | Students
---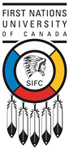 First Nations University of Canada
Founded in 1976, "The First Nations University of Canada (FNUniv) (formerly Saskatchewan Indian Federated College) is a university in Saskatchewan, Canada with campuses in Regina, Saskatoon, and Prince Albert. The Regina campus building was designed by architect Douglas Cardinal."
Although it is called the First Nations University of Canada (FNUniv) and is recognized as a university by the Saskatchewan Government, the institution is actually a federated college of the University of Regina (U of R), and its degrees are recognized as U of R degrees. The enabling legislation is An Act Respecting the University of Regina, Chapter U-5. [1]
The top two and a half floors of its Regina campus building are leased as office space to Indian and Northern Affairs Canada (INAC) who assist and oversee daily operations of the university." Source: Wikipedia contributors. "First Nations University of Canada." Wikipedia, The Free Encyclopedia. Wikipedia, The Free Encyclopedia, 11 Sep. 2010. Web. 28 Sep. 2010.
"The First Nations University of Canada at the University of Regina is an independently administered university that offers university education to First Nations and non-First Nations students.
The First Nations University of Canada is the only First Nations-controlled university in Canada, and has the largest concentration of Aboriginal faculty in one institution in the world. The university offers undergraduate and graduate programs within an environment of cultural affirmation, including: Indigenous studies; Indian languages, literature and linguistics; Indian education; Indian communication arts; public and business administration; social work; nursing; dental therapy; Indian fine arts; and sciences." Source: "First Nations University of Canada".Association of Universities and Colleges of Canada. <http://www.aucc.ca/can_uni/our_universities/first_nations_e.html>.
Contact The First Nations University of Canada
First Nations University of Canada
1 First Nations Way
Regina, Saskatchewan S4S 7K2

Phone: 306-790-5950, extension 3100
Toll-free: 1-800-267-6303
First Nations Elders' Role in The First Nations University of Canada
"The First Nations University of Canada's holistic approach to post-secondary education begins with the Elders, whose presence, wisdom, and counsel are the mainstay not only for students but also for the University as a whole.
Their knowledge of First Nations' traditions, culture, and spirituality creates a unique support service.
Consultation with the Elders takes place in an atmosphere of trust and respect. This tradition helps restore an individual's self-confidence and peace of mind, which in turn, helps the learning process.
The Elders reinforce our respect for, and understanding of, the Creator's role in our lives.
Each of the university's three campuses benefit from Elders from nearby communities. Each contribute to the First Nations' holistic and cultural approach to learning at First Nations University of Canada throughout the academic year." Source: "Elders". First Nations University of Canada. <http://firstnationsuniversity.ca/default.aspx?page=41>.
Selected News Items About First Nations University of Canada
"FNUC supporters rally for long-term sustainability". story by Sarah Richter, Global Regina: Friday, September 24, 2010
Hundreds of people rallied at the First Nations University of Canada (FNUC) Wednesday asking for sustainable funding, so more First Nation students can attend post-secondary education. Federation of Saskatchewan Indian Nations (FSIN) Chief Guy Lonechild said post-secondary education needs long-term sustainability. Chief Lonechild also said it is a treaty right for First Nations people, but around 1,000 are denied this right. FSIN is concerned changes may be made to the program by the federal government which may hurt the success of FNUC. Read the full story.
"Ottawa cuts funding to First Nations University" Monday, February 8, 2010
The federal government has decided to cut funding to First Nations University of Canada. Indian Affairs and Northern Development Minister Chuck Strahl announced Monday that the department will not continue with about $7 million in annual funding to the university, which has its main campus in Regina, starting in the new fiscal year, April 1.
The cut is being made because FNUC has failed to make progress on "long-standing, systemic problems related to governance and financial management," Strahl said in a news release.
"We need to be accountable and transparent to all Canadians, including First Nations," Strahl said. The move to cut funding follows a similar decision made by the Saskatchewan government last week.
Saskatchewan Advanced Education Minister Rob Norris said Wednesday the province's $5.2 million annual grant would not continue past April 1. For the province, the final straw was a late report dealing with how the university would reform its board of governors.
For years, critics have argued that FNUC's board was too large and gave too much power to First Nations chiefs and other politicians. Norris said there were also questions of financial accountability.
"It's very, very disappointing," said Penny Stewart, the president of the Canadian Association of University Teachers. "It's a very short-sighted move."
About 900 students attend FNUC at its main campus in Regina and satellite campuses in Saskatoon and Prince Albert, the federal government said. Read more: Read the full story.
Comments About the Funding Cuts to the First Nations University of Canada
The following public comments were posted on the CBC.ca web site in response to the online article "Ottawa cuts funding to First Nations University" Monday, February 8, 2010
"It figures. The government gives Indian residential school survivors compensation for time served in the immoral residential schools AKA jails. Then it turns around and cuts funding for a university that was founded by those survivors for their own people to escape grinding poverty on reserve and in the cities. Its the same old adage again " the government gives with one hand and takes back with the other". Shame on you Canada." -survivor3
"The way I see it, the government has cut funding because the FNUC is not doing what it is told just as all Indigenous people have been expected to do. Ever since colonization these people have been expected to do what they are told and just shut up and take it. The government still sees them as incapable...or maybe the government sees they are starting to gain their history and sees them as capable and therefore a threat. It makes me sick because just when we think the government is starting to get on the right track they go and destroy hundreds of lives ( the students, professors, etc.)" - redangel82