Are you ready to learn?
Why do homework? How can parents and guardians help their child with their school responsibilities?
Quizzes and Glossaries for Students and Teachers What time is it?
Today is Wednesday June 7, 2023 at 18:12. Today is a great day to be alive!

First Nations Celebrations
From David Spencer's Education Paragon: Helping students develop citizenship, faith, literacy, responsibility and vision


Aboriginal Education and Native Studies Resources from David Spencer's Education Paragon

<--- Back to Aboriginal Education & Native Studies Resources
First Nations Celebrations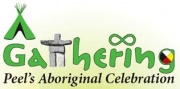 A Gathering: Peel's Aboriginal Celebration
A Gathering: Peel's Aboriginal Celebration is a one-day festival celebrating the heritage and culture of Canada's Aboriginal Peoples. A Gathering is organized by Region of Peel Children's Services in partnership with the Peel Aboriginal Steering Committee (PASC).

Canadian Aboriginal Festival
Canadian Aboriginal Festival hosted at the Copps Coliseum and Hamilton Place Theatre, Hamilton, Ontario. The festival includes the Canadian Aboriginal Music Awards, Education Day, amateur Lacrosse Skills Competition, music and performing arts venues, traditional foods, excellent shopping and information at more than 250 booths and the centerpiece of the festival – Canada's largest Pow Wow. The Pow Wow attracts over 1,000 dancers from every corner of North America. The Pow Wow starts with a Grand Entry when all dancers dance into the dance circle in full regalia to the beat of the drums. The motion, colour and sound of the Grand Entry is spectacular and for many visitors, emotional. In addition to the dancers, veterans, both Aboriginal and non-Aboriginal, Elders, Aboriginal members of the armed forces and various police organizations and others also participate in the Grand Entries. Theme of the Pow Wow will be "Saluting Our Warriors", past and present. The Canadian Aboriginal Festival is organized and coordinated by Indian Art-I-Crafts of Ontario, a non-profit Aboriginal organization located in Brantford, ON. In addition to the 15 years of the festival, Indian Art-I-Crafts of Ontario has been active in numerous local, provincial and federal Aboriginal events over the past 20 years.

Gathering of Nations
The Gathering of Nations is a Native American Indian 501(c)3 non-profit organization founded in 1983 to promote United States based Native American, American Indian (indigenous) culture & tradition, and dispel stereotypes created about Native American Indian and indigenous people.

Grand Chief Henri Membertou 400th Anniversary
Grand Chief Henri Membertou 400th anniversary marks the baptism of Grand Chief Henri Membertou. He was a man who shaped the faith of his people and the fate of a nation. Beloved by his followers, feared by his enemies and reverentially-admired by all who knew him, he was Grand Chief Henri Membertou, prophet, leader and legend. On June 24,1610, in the moon of good fishing, he became the first person to be baptized in the Dominion of Canada. This solemn act signaled the Mi'kmaq's desire for peace with the European nations and established a holy alliance between the Mi'kmaq nation and the Catholic Church; a relationship that continues to thrive in Mi'kmaq communities four hundred years later.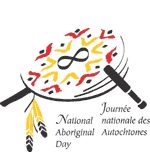 National Aboriginal Day is held in Canada on June 21 of each year. View a video about National Aboriginal Day
National Aboriginal Day On June 21, Canada celebrates National Aboriginal Day. This date is very significant for Aboriginal people because it is when they celebrate the summer solstice (longest day of the year).
Activities for National Aboriginal Day from The Elementary Teachers' Federation of Ontario (ETFO).
More resources for National Aboriginal Day.

Wikwemikong Festival
The Wikwemikong Festival is Eastern Canada's Oldest Pow Wow Held Annually on August Civic Holiday Weekend on the Wikwemikong Unceded Indian Reserve on Manitoulin Island in Ontario, Canada
This article is a stub. You can help us improve the quality and accuracy of this article by sending us your ideas. If you would like to modify this page or have an item on this page removed, please contact us. To link to this page from your web site, social networking site or e-mail message, use the byline "From David Spencer's Aboriginal and Environmental Education Circle <http://aboriginal.davidspencer.ca>."
Thank you!