Are you ready to learn?
Why do homework? How can parents and guardians help their child with their school responsibilities?
Quizzes and Glossaries for Students and Teachers What time is it?
Today is Saturday June 3, 2023 at 10:27. Today is a great day to be alive!

Elwy Yost
From David Spencer's Education Paragon: Helping students develop citizenship, faith, literacy, responsibility and vision
David Spencer's Education Paragon is a free educational resource portal helping David Spencer's secondary school students, their parents and teaching colleagues with understanding, designing, applying and delivering assessment, curriculum, educational resources, evaluation and literacy skills accurately and effectively. This wiki features educational resources for Indigenous Aboriginal education, field trips for educators, law and justice education, music education and outdoor, environmental and experiential education. Since our web site launch on September 27, 2006, online site statistics and web rankings indicate there are currently 1,888 pages and 20,185,651 page views using 7.85 Gig of bandwidth per month. Pages are written, edited, published and hosted by Brampton, Ontario, Canada based educator David Spencer. On social media, you may find David as @DavidSpencerEdu on Twitter, as DavidSpencerdotca on Linkedin.com and DavidSpencer on Prezi. Please send your accolades, feedback and resource suggestions to David Spencer. Share on social media with the hashtag #EducationParagon. Thank you for visiting. You may contact David Spencer here.
The following resources are helpful to parents and teachers:

---
< Home

| Categories | Courses | Educators | Glossary | Images | Literacy | New | Parents | Popular | Search | Students
---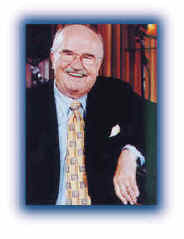 Elwy Yost
Elwy Yost completed secondary school at Weston Collegiate. Tom Boone taught Elwy Yost English for four years at Weston Collegiate, in what is now part of Toronto.
Yost went on to university, then a stint as an actor and six years at A.V. Roe as an employee counsellor. Yost still remembers the smell of the acetylene torches cutting the finished Avro Arrows into scrap on the orders of the government. Yost was looking for work when an old friend, now a teacher, told him he had a natural gift for teaching. Yost thought this sounded interesting and called Tom Boone, now director of education in Etobicoke.

Yost taught English for five years, using movies often in class. He also moonlighted as a panellist on some CBC TV shows.
A graduate of the University of Toronto with an honours Bachelor of Arts degree and the holder of a permanent high school teacher's certificate, Mr. Elwy Yost has had a varied and fascinating career in education, in public relations and in the entertainment world.
He is a man of many talents. He has taught English at Burnhamthorpe Collegiate. He has written, produced, directed and acted in film and on the stage. He has worked for the Toronto Star in promotion and publicity. He has worked as a human relations counsellor for Avro Aircraft. He has written a number of plays for CBC Radio. He has been a panelist on several TV shows and he has hosted several more. He was the executive director for the Metropolitan Educational Television Association of Toronto between 1964 and 1970. Since 1970 he has been with Tv Ontario where he now holds the position of Executive Producer. Currently he is the host of Saturday Night at the Movies for which he has been nominated as best host/TV interviewer for the eleventh annual ACTRA Awards for broadcasting. He also hosts Magic Shadows, Talking Film and Rough Cuts.

His interests in movies and education merged when he went to work for the Metropolitan Education Television Association (META). Then, TVOntario beckoned, and about 30 years and one Order of Canada.
References