Are you ready to learn?
Why do homework? How can parents and guardians help their child with their school responsibilities?
Quizzes and Glossaries for Students and Teachers What time is it?
Today is Wednesday June 7, 2023 at 19:04. Today is a great day to be alive!

Davids Music Jam
From David Spencer's Education Paragon: Helping students develop citizenship, faith, literacy, responsibility and vision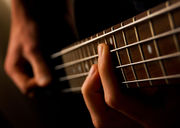 David's Music Jam is a friendly gathering of musicians and singers who meet to play and record songs. You are invited to join us for fellowship and to network with local musicians during our live music jam sessions. We are currently rehearsing and recording tracks for an album of folk, pop, reggae and rock cover tunes. David's Music Jam founder, producer and recording engineer is David Spencer.
We announce David's Music Jam sessions on David's Music Jam Google Group and on David's Music Jam Facebook Page. To learn about the next David's Music Jam, contact David or sign up for our free e-newsletter. Just send an e-mail to: davidsmusicjam+subscribe@googlegroups.com