Are you ready to learn?
Why do homework? How can parents and guardians help?
What time is it? When are my units and coursework due?
Today is Thursday June 24, 2021 at 12:41. Today is a great day to be alive!

Native Studies PLC
From David Spencer's Education Paragon: Helping students develop citizenship, faith, literacy, responsibility and vision


Aboriginal Education and Native Studies Resources from David Spencer's Education Paragon

<--- Back to Aboriginal Education & Native Studies Resources
Native Studies PLC February 28, 2012
On Tuesday February 28, 2012 secondary school educators from southern Ontario gathered for an excellent Native Studies Professional Learning Community at EC Drury Secondary School in Milton, ON. The following are a few photos from that gathering. To add or remove a photo, please contact David Spencer.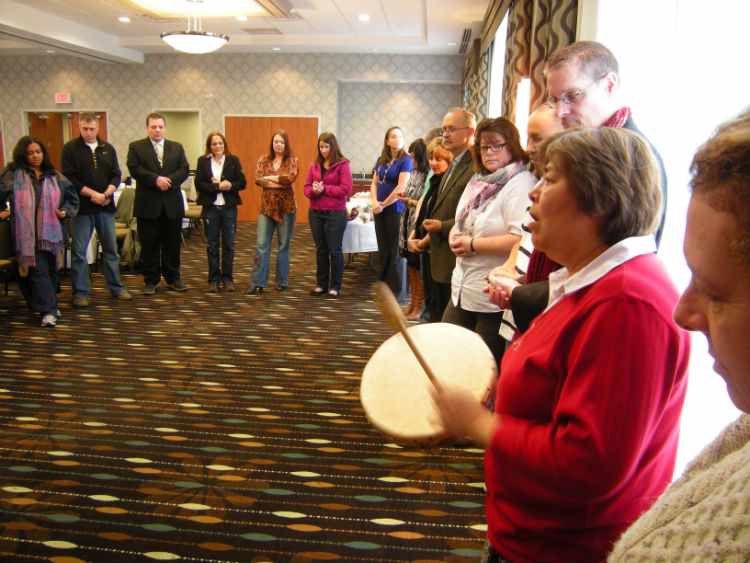 photo 1: Opening Ceremony led by ?