Are you ready to learn?
Why do homework? How can parents and guardians help their child with their school responsibilities?
Quizzes and Glossaries for Students and Teachers What time is it?
Today is Thursday June 1, 2023 at 02:12. Today is a great day to be alive!

How Parents and Guardians Can Help
From David Spencer's Education Paragon: Helping students develop citizenship, faith, literacy, responsibility and vision
David Spencer's Education Paragon is a free educational resource portal helping David Spencer's secondary school students, their parents and teaching colleagues with understanding, designing, applying and delivering assessment, curriculum, educational resources, evaluation and literacy skills accurately and effectively. This wiki features educational resources for Indigenous Aboriginal education, field trips for educators, law and justice education, music education and outdoor, environmental and experiential education. Since our web site launch on September 27, 2006, online site statistics and web rankings indicate there are currently 1,888 pages and 20,185,651 page views using 7.85 Gig of bandwidth per month. Pages are written, edited, published and hosted by Brampton, Ontario, Canada based educator David Spencer. On social media, you may find David as @DavidSpencerEdu on Twitter, as DavidSpencerdotca on Linkedin.com and DavidSpencer on Prezi. Please send your accolades, feedback and resource suggestions to David Spencer. Share on social media with the hashtag #EducationParagon. Thank you for visiting. You may contact David Spencer here.
The following resources are helpful to parents and teachers:

---
< Home

| Categories | Courses | Educators | Glossary | Images | Literacy | New | Parents | Popular | Search | Students
---
How Parents and Guardians Can Help To Educate Their Child
The following resources provide parents and guardians with ideas and tools to help with their child's education.
Who's responsible for your child's education? Lists the individuals and groups responsible for publicly funded elementary and secondary education in Ontario. The duties are legislated in the Ontario Education Act, Chapter E.2, Revised Statutes of Ontario, 1990, as amended.
Arrange to communicate with your child's teacher in person, by phone ore via e-mail at least once a month.
Six Ways School Kids Manipulate Parents -- and What You Can Do About It By David Swanson, Psy.D. from JustMommies.com
A Quiz: Are You Involved Enough in Your Child's Life? By Dr. Laurence Steinberg, Ph.D., from JustMommies.com
Helping Struggling Readers from ReadingRockets.org
Parents Empowering Parents (P.E.P.) Society provides education, innovative programming, support and hope for individuals or families dealing with or concerned about substance abuse/addiction.
Help your teen improve reading and writing skills (MS Word doc)
Parent tip sheets provide practical suggestions to help parents get involved in their children's education. From the Peel District School Board.
Help Your Child Read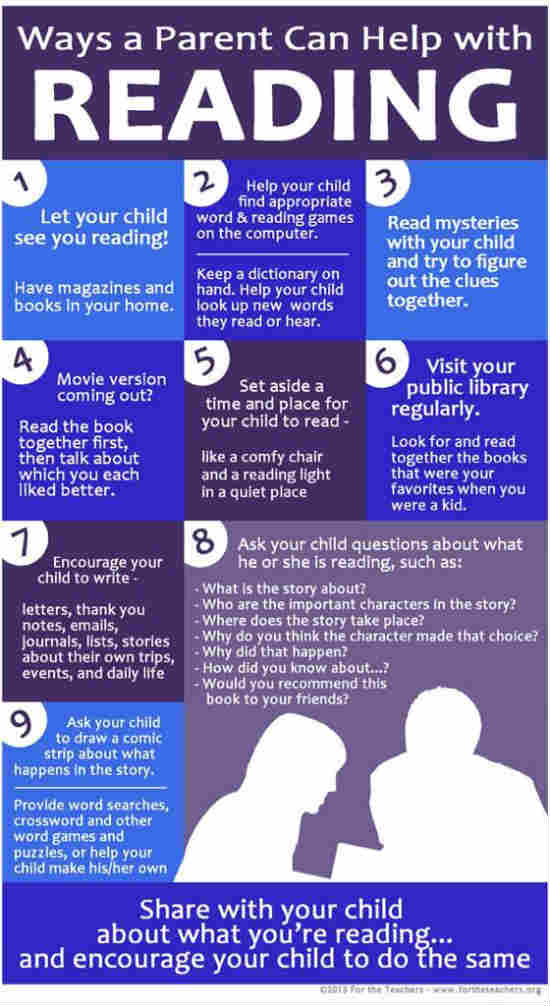 Poster from fortheteachers.org.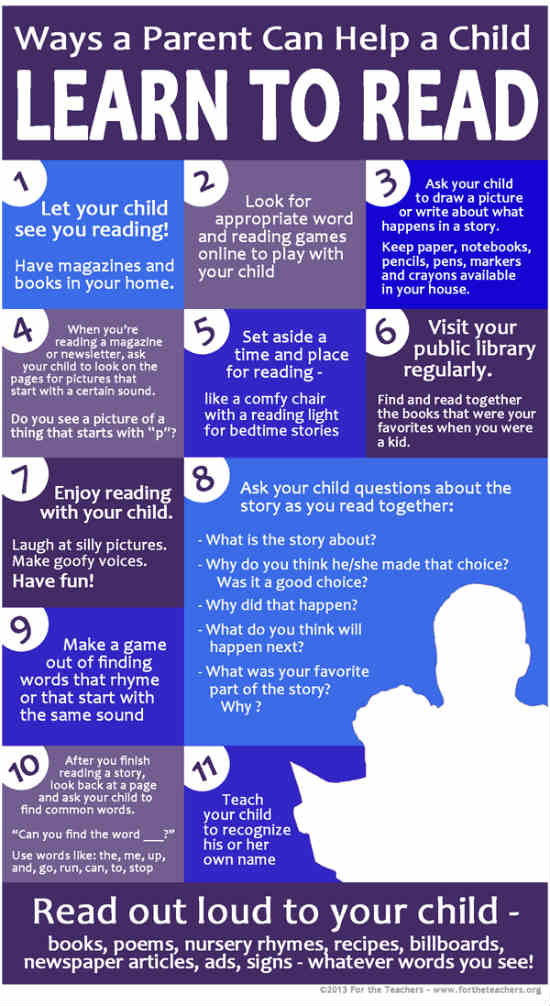 Poster from fortheteachers.org.
Help Your Child Study
Study skills Tip Sheet (MS Word doc) provides tips to help your teen sharpen their study skills. From the Peel District School Board.