Are you ready to learn?
Why do homework? How can parents and guardians help?
What time is it? When are my units and coursework due?
Today is Friday November 22, 2019 at 12:02. Today is a great day to be alive!

Warm Up with Twitter
From David Spencer's Education Paragon: Helping students develop citizenship, faith, literacy, responsibility and vision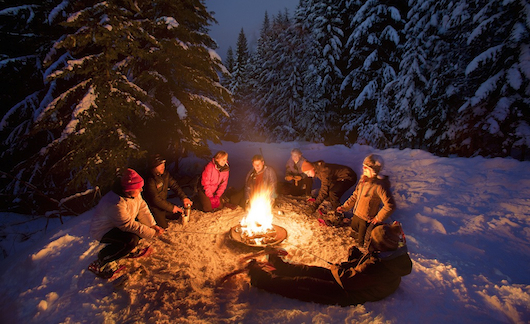 Warm Up with Twitter
This workshop "Warm Up with Twitter" was presented on Saturday January 17, 2015 by David Spencer to the COEO:Council of Outdoor Educators of Ontario "Make Peace with Winter 2015 Conference" held at Mono Cliffs Outdoor Education Centre in Mono, Ontario. Please follow COEO on Twitter at @COEOoutdoors and David Spencer at @DavidSpencerEdu.
New to Twitter? Refer to the article "Getting started with Twitter".
Create a Twitter profile that best represents your skills and needs. You may also customize your background image.
Explore your timeline, notifications, discover sources, trends, your followers, who you follow and private messages.
How to follow a person or organization.
How to tweet publicly and share with all your followers.
How to tweet privately to one person or organization. @COEOoutdoors or . @COEOoutdoors What is the difference?
How to post and tweet a photo or video.
What are promoted tweets? See Landrover Canada's purchased ads on #winter and #snow today.
Acronyms to know: RT= retweet, MT= modified tweet, #FF= follow Friday
At the top of the page use the search box and a hashtag to search, find and follow people who teach and talk about snow, winter exploration, outdoor fun and your interests.
Use hashtags such as #MPWW2015 #winter #EnviroEd #OutdoorEd #Kindergardenbioblitz #Kndspring and #getoutside to connect you with outdoor educators and enthusiasts.
How to create a winter themed Twitter list. Examples of Twitter lists.
Interact in real time. Tweet and answer questions about outdoor learning. Thank and encourage your new followers.
Discover a scheduled Twitter chat time that meets your needs. Twitter Chats require a date and time for you go online and tweet using a hashtag to others around the world.
What should I focus on when tweeting? Building relationships or getting more followers?
When is the best time to tweet?

#EnviroEd
A weekly Twitter chat for those interested in discussing best practices in environmental education and outdoor play. Wednesday nights at 9:00 p.m. EST. Host is '@RangerRidley https://beyondrclassroom.wordpress.com/2013/08/01/enviroedchat/

Please connect with COEO on Facebook too.
COEO Facebook Page
https://www.facebook.com/coeo.org

COEO Facebook Group
https://www.facebook.com/groups/5715637275/

<<< Back to David's Twitter Start Page
Twitter
Many educators are using Twitter to build their PLN (professional learning network), discover new edtech (education technology), discover current trends and news as they happen and rally colleagues who are willing to take risks with technology in their classrooms.
According to Wikipedia, "Twitter is an online social networking and microblogging service that enables users to send and read text-based messages of up to 140 characters, known as "tweets". Twitter was created by Jack Dorsey in March 2006 and launched in July 2006". Wikipedia contributors. "Twitter." Wikipedia, The Free Encyclopedia. Wikipedia, The Free Encyclopedia, 17 Feb. 2013. Web. 18 Feb. 2013.
You are invited to follow the author of this wiki page on Twitter. Follow @DavidSpencerEdu.
Setting Up Your Twitter Account
The following Twitter resources were compiled by @DavidSpencerEdu.
Resources for Learning About Twitter
The following Twitter resources were compiled by @DavidSpencerEdu.
What is social media ?
Top 20 Ways To Use Twitter In The Classroom by David Sornberger @DavidSornberger
Are you an educator new to Twitter? Request a mentor.
Top 20 Twitip Twitter Tips by Lara Kulpa @larakulpa
Successful Writing Tips for Twitter Users by by Shannon Steffen
How Educators Can Use Twitter to Grow Their PLN by Betty Ray
"8 Ways to Tweet "Thank You"" and encourage your Twitter followers by Brent Peterson @InterviewAngel
What are my Twitter statistics? TwitterCounter.com
How Influential Are You On Twitter? Tweet.Grader.com, Top users in Ontario, Top users in Canada Compare Yourself
Social Media Marketing Kit from HubSpot.com
20 useful tools for Twitter users by Brian Lakeman on itechcode.com
30 Ways to Create Twitter Followers from Scratch by Katrina Padron @katrinapadron
Twitter Cheat Sheet by Jeff Dunn
7 Levels of Twitter Followers by Adrian Dayton.
Steve Ladurantay's Twitter Rules by Steve Ladurantaye Media Reporter for the Globe & Mail
22 Effective Ways To Use Twitter In The Classroom by Jeff Dunn
Twitter Etiquette 101 by Vanessa Doctor
Twitter for educators Slideshare by Jackson da Silva
7 Essential Twitter Strategies for Businesses by Evan Seto on socialmediatoday.com
Pinterest Board about Twitter for Educators by Anibal Pacheco
Data About Twitter Accounts
The following Twitter resources were compiled by @DavidSpencerEdu.
Impact of Twitter on Culture and Education
The following Twitter resources were compiled by @DavidSpencerEdu.
Taking the pulse of the planet: How Twitter erases geography by Mathew Ingram
Christian leaders outdoing celebs in Twitter interaction by Daniel Distant, The Christian Post 2012-06-05.
The Future Starts Here by Tiffany Shlain video. They say the 5 people you hang around with most shape who you are. Tiffany explores how this applies to social media -- the people you follow shape who you are, and everything you post shapes others. So how do we flourish and grow in our hyper-connected world?
How to Use Twitter for Professional Learning
The following Twitter resources were compiled by @DavidSpencerEdu.
The following Twitter resources were compiled by @DavidSpencerEdu.