Are you ready to learn?
Why do homework? How can parents and guardians help?
What time is it? When are my units and coursework due?
Today is Saturday November 16, 2019 at 20:53. Today is a great day to be alive!

Merna Forster
From David Spencer's Education Paragon: Helping students develop citizenship, faith, literacy, responsibility and vision
David Spencer's Education Paragon is a free educational resource portal helping David Spencer's secondary school students, their parents and teaching colleagues with understanding, designing, applying and delivering assessment, curriculum, educational resources, evaluation and literacy skills accurately and effectively. This wiki features educational resources for Indigenous Aboriginal education, field trips for educators, law and justice education, music education and outdoor, environmental and experiential education. Since our web site launch on September 27, 2006, online site statistics and web rankings indicate there are currently 1,885 pages and 16,641,568 page views using 7.85 Gig of bandwidth per month. Pages are written, edited, published and hosted by Brampton, Ontario, Canada based educator David Spencer. On social media, you may find David as @DavidSpencerEdu on Twitter, as DavidSpencerdotca on Linkedin.com and DavidSpencer on Prezi. Please send your accolades, feedback and resource suggestions to David Spencer. Share on social media with the hashtag #EducationParagon. Thank you for visiting.
---
< Home
| Categories | Courses | Educators | Glossary | Images | Literacy | New | Parents | Popular | Search | Students
---
---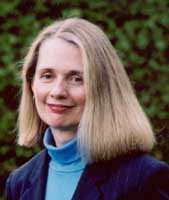 Merna Forster is an author, historian, naturalist and photographer. She has a particular interest in women's history, natural and cultural heritage, travel and the outdoors.
Merna grew up in the Alberta foothills, where she loved to ride horses on an uncle's farm with an impressive view of the Rocky Mountains. She earned a B.A. at the University of Alberta after studying both arts and sciences, and also took drama courses at the University of Victoria in B.C. A recipient of the Richard J. Schmeelk Canada Fellowship, Merna received an M.A. in history from Laval University in Quebec City.
A twenty-year veteran of Parks Canada, Merna worked with national parks and national historic sites across Canada in the areas of public education programs, outreach and visitor services. One of her favourite postings was in Haines Junction, Yukon - where she was the Chief of Visitor Services for Kluane National Park. Merna also enjoyed her many years as a Parks Canada naturalist in Jasper National Park, where she was a longtime board member and eventually president of the Jasper Yellowhead Historical Society.
Merna has worked in the field of Canadian Studies. While based in Ottawa she received the Canada 125 Commemorative Medal from the Governor General and served as vice-president of the Ottawa Independent Writers. In 2005 Merna was awarded The Lieutenant Governor's Celebration of the Arts Pin by Dr. Lynda Haverstock, Lieutenant Governor, Province of Saskatchewan. The author currently lives in Victoria with her two young sons and husband, a former underwater archaeologist for Parks Canada.
Source: http://www.heroines.ca/about/author.html
Books Authored by Merna Forster
External Links for Merna Forster
Heroines.ca was developed by Canadian historian Merna Forster. She hopes that Heroines.ca will become a comprehensive site providing the best resources on the topic of women in Canadian history. She hopes to create greater interest among Canadians about the topic of women in Canadian history. She also hopes to encourage more reading of books and viewing of films and television programs about notable Canadian women