Are you ready to learn?
Why do homework? How can parents and guardians help?
What time is it? When are my units and coursework due?
Today is Wednesday February 20, 2019 at 20:43. Today is a great day to be alive!

Lucy Izon
From David Spencer's Education Paragon: Helping students develop citizenship, faith, literacy, responsibility and vision
David Spencer's Education Paragon is a free educational resource portal helping David Spencer's secondary school students, their parents and teaching colleagues with understanding, designing, applying and delivering assessment, curriculum, educational resources, evaluation and literacy skills accurately and effectively. This wiki features educational resources for Indigenous Aboriginal education, field trips for educators, Davids Music Jam, law and justice education, music education and outdoor, environmental and experiential education. Since our web site launch on September 27, 2006, online site statistics and web rankings indicate there are currently 1,878 pages and 14,603,137 page views using 7.85 Gig of bandwidth per month. Pages are written, edited, published and hosted by Brampton, Ontario, Canada based educator David Spencer. On social media, you may find David as @DavidSpencerEdu on Twitter, as DavidSpencerdotca on Linkedin.com and DavidSpencer on Prezi. Please send your accolades, feedback and resource suggestions to David Spencer. Share on social media with the hashtag #EducationParagon. Thank you for visiting.
---
< Home
| Categories | Courses | Educators | Glossary | Images | Literacy | New | Parents | Popular | Search | Students
---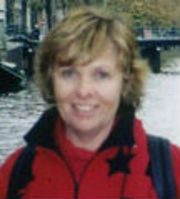 Lucy Izon
Award-winning Toronto travel writer Lucy Izon has been published for 30 years in leading North American newspapers and magazines, including the Los Angeles Times, Chicago Tribune, Toronto Star, Globe and Mail and Arthur Frommer's Budget Travel.
She is the author of Izon's Backpacker Journal & Canadian Traveller's Trip Planner (TVO), plus contributing author to Thomas Cook's Touring Eastern Canada and contributor to Chicken Soup for the Traveler's Soul.
She has served as both Canadian Chapter Chair and Vice President of the Society of American Travel Writers, and she is a member of the Travel Media Association of Canada.
Izon is also the 2005 award-winner for 'Travel Journalism in the U.S. Market' from the Ontario Tourism Marketing Partnership.
She created and maintained until 2014 CanadaCool.com a web site about great places to visit in Canada. She also produces freelance travel stories for leading newspapers and magazines, and is available to speak to groups.
In 2000 Izon partnered with the Canadian Goverment's Millennium Bureau to create a national travel writing and photography competition for Canadians ages 18-26, to celebrate the Millennium and to encourage young Canadians to explore their country.
On August 18, 2014 Lucy Izon passed away from cancer.