Are you ready to learn?
Why do homework? How can parents and guardians help?
What time is it? When are my units and coursework due?
Today is Saturday February 27, 2021 at 04:16. Today is a great day to be alive!

James Raffan
From David Spencer's Education Paragon: Helping students develop citizenship, faith, literacy, responsibility and vision
David Spencer's Education Paragon is a free educational resource portal helping David Spencer's secondary school students, their parents and teaching colleagues with understanding, designing, applying and delivering assessment, curriculum, educational resources, evaluation and literacy skills accurately and effectively. This wiki features educational resources for Indigenous Aboriginal education, field trips for educators, law and justice education, music education and outdoor, environmental and experiential education. Since our web site launch on September 27, 2006, online site statistics and web rankings indicate there are currently 1,883 pages and 19,171,729 page views using 7.85 Gig of bandwidth per month. Pages are written, edited, published and hosted by Brampton, Ontario, Canada based educator David Spencer. On social media, you may find David as @DavidSpencerEdu on Twitter, as DavidSpencerdotca on Linkedin.com and DavidSpencer on Prezi. Please send your accolades, feedback and resource suggestions to David Spencer. Share on social media with the hashtag #EducationParagon. Thank you for visiting. You may contact David Spencer here.
---
< Home
| Categories | Courses | Educators | Glossary | Images | Literacy | New | Parents | Popular | Search | Students
---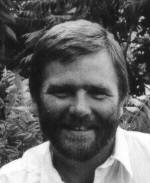 James Raffan
"James Raffan was born in a canoe on the Speed River in the summer of 1955. At J. F. Ross Collegiate, in Guelph, Ontario, he majored in music and extracurricular sports. Years at Queen's University focussed largely on northern adventure and music. To his parents' surprise and delight, degrees were eventually conferred in biology and education. In later years he earned a doctorate in cultural geography. Day jobs have included canoe guide, youth leader, high school teacher and, for 18 years, professor of outdoor and experiential education at Queen's University. Since 1999, JR has been a full-time writer, speaker and educational consultant, working from his home on Cranberry Lake, north of Kingston, Ontario." Source: Knowledge Integration Seminar Series at the University of Waterloo.
"Geographer and writer James Raffan has spent time every year since 1977 travelling in the North, by canoe, snowshoe, dogsled, snowmobile, eighteen-wheeler and foot. His previous ship assignment in the Northwest Passage, aboard the CCGS Pierre Radisson in 2003 for Up Here magazine, was nominated for a National Magazine Award.
In 29 years of episodic Arctic wandering, Raffan has stayed fit travelling under his own steam. He was nearly undone, though, by the superb meals aboard the CCGS Louis S. St-Laurent. Opportunities to exercise in the ship's gym were limited. "I used the NordicTrack, but with no experience on it and with the pitch of a moving ship on the high seas, I nearly killed myself," says Raffan. "Table tennis with photographer Benoit Aquin was a much safer option."
Raffan survived and returned to his home near Kingston, Ont., to work on his upcoming biography of Sir George Simpson, governor of the Hudson's Bay Company's trading territories from 1826 to 1860." Source:Canadian Geographic
James Raffan and the Wipper Lecture
Author, broadcaster, scholar, musician, educator and leading Canadian canoe advocate Dr James Raffan presented the Wipper Lecture at the Canadian Canoe Museum in Peterborough on Saturday, 21 October, at 7 p.m.
His presentation "Canoe Country: A lovingly skewed Geography of Canada" included canoe-related music, images and stories gathered during nearly 40 years of expeditioning. He shows how, even in post-industrial times, the essence of the Canadian nation is still shaped by its riparian geography and by its people's on-going preoccupation with the canoe.
The annual Wipper Lecture commemorates Professor Kirk Wipper's considerable contributions to canoeing and his founding of the Canadian Canoe Museum collection.
James Raffan, who recently returned from lecture tours in Canada, Australia and the United Kingdom, is a Patron of the Canadian Parks and Wilderness Society's Boreal Program, and long-time booster and member of the exhibit design team of the Canadian Canoe Museum.
He is author and editor of a number of books including his best-selling biography of Bill Mason, Fire in the Bones, and Deep Waters: Courage Character and the Lake Temiskaming Canoeing Tragedy.
He has written for National Geographic and Canadian Geographic, as well as for radio, film and television.
In 2004, Rapid Magazine rated his book Summer North of Sixty third in a "Top 10" list of "canoeing's all-time great reads".
Having spent a lot of time in his youth at Kirk Wipper's famed Camp Kandalore, James Raffan became a member of the Ontario Recreational Canoeing Association team that created its first set of standards and teaching progressions for flatwater, canoe tripping, and whitewater paddling.
He was an instructor at the first Moving Water Instructor's School at Madawaska Canoe Camp in 1980 and directed the program in 1981, 1983 and 1984.
For several years he was a river guide for Black Feather Wilderness Adventures in Northern Saskatchewan and the Northwest Territories and has since kept up an active winter and summer tripping program.
For his contributions to the growth and development of canoeing in Canada and, in particular, for his work in organizing the a first national conference (and book) on the canoe in Canadian culture, James Raffan was presented with an Award of Merit from the Canadian Recreational Canoeing Association. He was profiled as a distinguished Canadian paddler in Paddle Quest and has won awards for "demonstrating and developing leadership in young people in outdoor education" and his "outstanding contribution to the development and promotion of outdoor education" from the Council of Outdoor Educators of Ontario.
He is a Fellow and past Governor of the Royal Canadian Geographical Society, past Chair of the Arctic Institute of North America an, in 2002, was awarded the Queen's Golden Jubilee Medal for his contributions to these organizations.
James Raffan's Publications
Emperor of the North: Sir George Simpson and the Remarkable Story of the Hudson's Bay Company. HarperCollins Canada, 2007 Deep Waters: Courage, Character and the Lake Timiskaming Canoeing Tragedy. HarperCollins, 2002. Bark, Skin, & Cedar: Exploring the Canoe in Canadian Experience. HarperCollins, 1999. Tumblehome: Meditations and Lore from a Canoeist's Life. HarperCollins, 2001. Wild Waters: Exploring North America's Wilderness Rivers. Firefly, 1996. Fire in the Bones: Bill Mason and the Canadian Canoeing Tradition. HarperCollins, 1996.
Contact James Raffan
The official James Raffan web site