Are you ready to learn?
Why do homework? How can parents and guardians help?
What time is it? When are my units and coursework due?
Today is Sunday June 16, 2019 at 09:41. Today is a great day to be alive!

Bark Lake Memories from Richard Devenney page 2
From David Spencer's Education Paragon: Helping students develop citizenship, faith, literacy, responsibility and vision

The Friends of Bark Lake: Ontario Camp Leadership Centre, Irondale, Ontario, Canada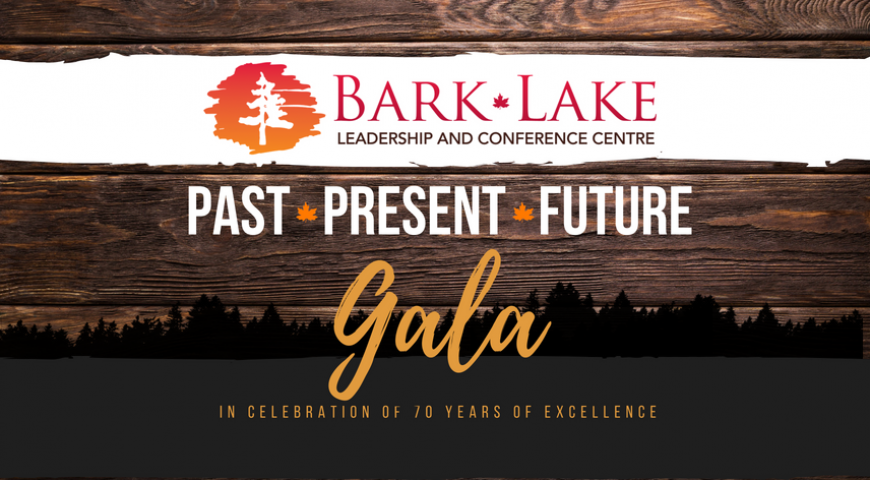 Join us for our REUNION Gala on Saturday, October 13th, 2018
---
Original Content Alert
The Great Bear Hunt of 1957
In the summer of 1957, the dump for the Camp was just 3/4 of a mile outside the then location of the Administration building. A family or two of bears really appreciated this fast food outlet (ie. the dump), and often enjoyed an evening meal there, where Moma bear and cubs could dine in relative luxury.
They eventually found out that even better dining was available to them. It was when they all discovered all they had to do was go further 'down the road' to the camp kitchen premises well afterhours, and breaking in to take whatever they could directly from the kitchen stores, still well before dawn. However, not only did this activity present a variety of concerning sanitary issues; but also, a real risk there might be an extremely bad direct encounter between bear and human which could lead to a real tragedy.
So it was not long before it was eventaully determined that something simply had to be done, and the nearest Forest Ranger/ Ministry of Natural Resources team were called in to assess the situation, and to offer suggestions and to formulate a plan for what should be done.
The solution, with all due consideration to all the various safety concerns, was to have a 'cull' of the nearby population of the bears. This cull happened, I think, in early August, and six or seven bears were eventually taken down over a period of a couple of days. Several of the carcasses, about 4 as I remember, were left very near the main dirt road, out near where the smaller dump road was, and it was a day or two before they were able to be removed.
A few campers, (it was "Boys" camp at the time, as separate camps were held - July was "Girls" Camp/ August was "Boys" each summer) who wished to take some souvenirs from these deceased animals, were able to do so - and teeth and claws were removed where possible. My own brother, Don Devenney did do that himself, obtaining the claws from one paw of a dead bear. He cleaned them up and polished them and put them in a box. Years later, I discovered these claws and I put them onto to a raw leather strap. I still have that strap, and for 15 years, it hung as a handsome adornment at a former country home of mine.
The problem of the bears settled down, and in the off season when the camp was not in operation over the next several years, the Forest Rangers continually monitored the situation, and to the extent steps ever needed to be taken thereafter, that was done when large numbers of people were not on site.
Kirk Wipper
My father, Hart D. Sr., and Kirk Wipper, the former U.of T. Phys. Ed. Professor, noted collector of canoes, and Director of Kanadlore Camp had a long, warm and very good personal relationship of some 25 years.
It is my understanding that Kirk had and my Dad met during my Dad's tenure as that Province's Director of Physical Education. The other possiblitity was some connection developed as the result of my eldest brother's (Hart D. Jr.) swimming career which was flourshing in the late 1940s. He swam in 1951-52 for the team at the University of Toronto where Kirk was a young Phys. Ed. faculty member. Eventually, my brother, known as Skip, later claimed the Canadian record in the 400yd. freestyle. Yet, this was, as they say, all before my time, as I was born in 1949.
It does not matter, since I always remember that Kirk Wipper's name was always fondly spoken in my family.
I also know Kirk has some history vis-a-vis Bark Lake, the details of which are for others to articulate since I do not know them. I think they date from in the 1950s. But, I do have the notion that they involved some degree of high jinks for which I was too young to be privy. Perhaps, involving the "borrowing" of an inscripted, carved log which was lying over the mantel in Bark Lodge. Dad and Kirk I am sure were not involved themselves, more likely only unnamed associates or surrogates left to be so...by the legend itself.
Nevertheless, after my Dad formally retired, Kirk kindly allowed my Dad to have some involvement in the summer operations of Camp Kandalore, allowing Dad and my mother also, to enjoy the magnificent Haliburton Highlands several more summers in the early 1970s.